Image source: http://www.spikeisland.org.uk/events/activities/i-am-making-art-february-2013/
This blog will be the place I post most of the information important to this workshop. Please take a few minutes to familiarize yourself with its content. CLICK the link below each article to read the rest of content. Each article highlights a specific type of collage, and gives visual references that will hopefully inspire your own work.
Collage Memory is a very intimate exploratory workshop of creative expression. I hope you will take every opportunity to learn, grow, and expand your creativity from the material posted here, and our time together. It will help if you keep in mind that your purpose is to explore, and develop a great sense of self and worth. Hence the name Collage Memory. However, above all else -- RELAX and HAVE FUN!!! Let your intuition and internal voice guide you, without judgement or self imposed limitations. This will help expand personal instinct to engage in the process of creativity.

I look forward to seeing your work! Please e-mail me when ever you have questions.
Supplies: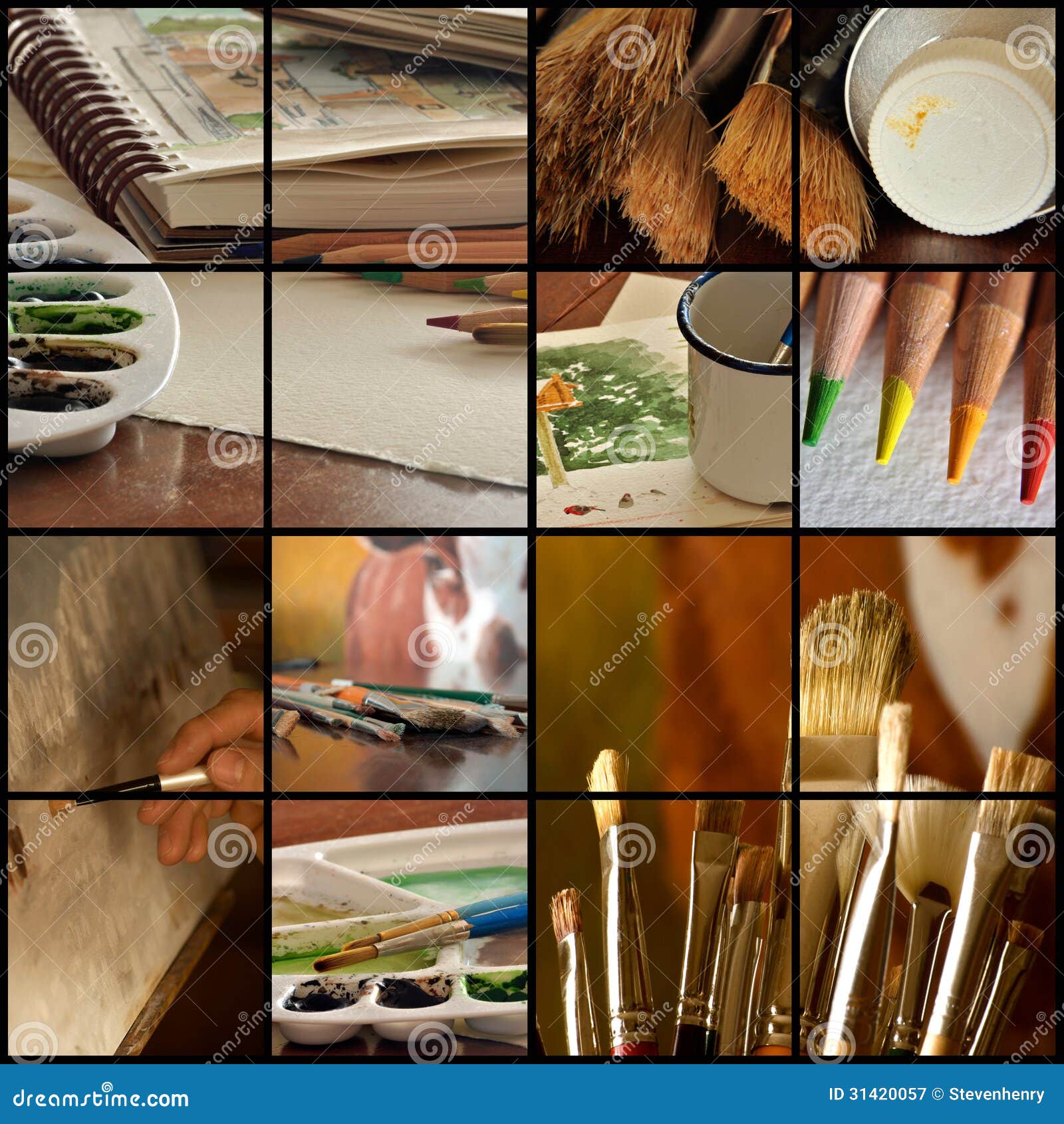 Basic collage supplies are 1) mixed media paper, tracing paper, and wax paper; 2) thick acrylic medium gel for gluing work (gloss or matte your choice); 3) inexpensive paint brushes medium, 1" wide, and 2" wide (optional); 4) acrylic paints; 5) bone folder, or spoon or old credit card for rubbing images down; 6) markers 7) glitter other mixed media items for later work; 8) most of all: scissors, tweezers, xacto knife, ruler, glue stick (for tiny elements), old catalogue or magazine for glue surface, magazines to cut up.... I will also provide magazine and decorative papers for your use.
First spend a little time just practicing gluing magazine clipping on to paper, so you can get a feel of the craft. Also, it's helpful to have clear plastic sleeves to put in a 3 ring binder to keep handouts, and a scrap pile -- NEVER throw out unused cutting or paper scraps.
You can also thumb through books and magazines ahead of time, in spare time, look through old letters etc., and miscellaneous found papers,
to build a clip file.

This will save time once you begin to work.
The next article, covers an overview of collage as an artform. To read more, click >HERE.